The need to improve early vertical forearm is unavoidable if you want to swim freestyle faster and conserve energy. Besides an improved freestyle kick, having a powerful and refined "arm work" contributes to your freestyle speed and overall performance.
In the arm movement of a typical freestyle stroke, there are four phases – the catch, the pull, the exit, and the recovery. An early vertical forearm influences the catch phase, positioning your arm for a super-powerful catch.
Some swimmers don't know how to achieve an early vertical forearm correctly. If you are one of them, then you are at the right place. In this article, I have explained how to improve early vertical forearms in understandable terms. Let's get started.
What is Early Vertical Forearm?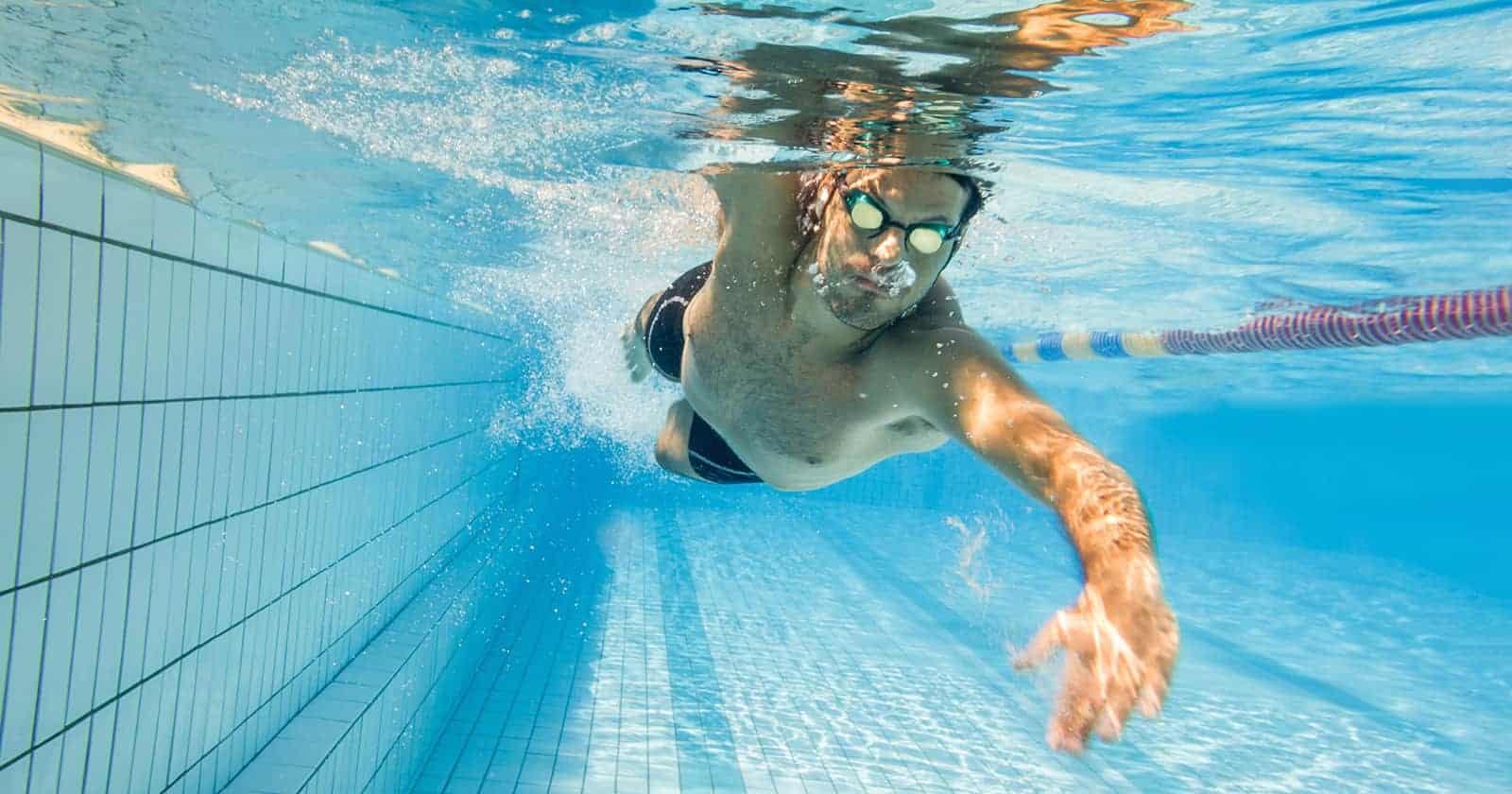 Early vertical forearm (EVF) is a popular technical concept in swimming, particularly in the arm movement, that applies to most strokes. It happens when a swimmer positions their arm into the power position before executing the pull phase.
The EVF is found in the catch phase. How you execute the catch phase, which launches the power phase, determines the power you can generate. Hence, a sure way to improve your swimming is by improving your early vertical forearm.
Benefits of Having an Improved Early Vertical Forearm
It is important and needful to work on every part of your swimming if you want to be an excellent swimmer. As you improve your freestyle kicks, you should develop an early forearm as you improve your freestyle stroke and, ultimately, your distance per stroke.
Having an improved early vertical forearm comes with benefits. Below are some of the reasons why you should work on this technique.
1. Powerful Catch
Basically, the catch phase is the initial phase in freestyle swimming. It is the phase where you grab the water. It begins when your hand extends across the water surface and enters the water after the recovery phase ends.
If you want a powerful catch, an early vertical forearm is an excellent technique to start with. A high grab translates to a huge pull phase. Executing the early vertical forearm places your arm in a position to capture a large volume of water (grab).
2. More Speed
There is nothing as delightful as moving at a higher speed than your rivals. Combining a good catch and an excellent kick, you can make higher propulsion and move at a higher swimming speed.
5 Simple Ways to Improve Early Vertical Forearm
Having understood what early vertical forearm is and its benefits, you should now consider improving it. For smooth, efficient freestyle swimming, a perfect catch using the early vertical forearm is imperative. I have some useful drips that can help you improve your early vertical forearm.
1. Sculling
The early vertical forearm can be improved using the sculling drill. Although there are variations in this drill, the end-point is a well-perfected EVF. Also, it is easy to execute even if you are a beginner.
The sculling technique needs you to sweep your hands around in the water while maintaining a vertical forearm. The method is similar to treading your hand in the water. The common variations are side-to-sides, circles, and other convenient motion.
The primary goal is to capture a good grip of the water instead of slicing through it. You are expected to find the right resistance (tension) while improving the feel of the water. Interestingly, you may execute this drill in a horizontal position.
Expectedly, your hands should move slowly; however, you should position your hands in a perfectly vertical position below the water surface. Swim fins, paddles, gloves, buoys, or kickboards may be useful here.
2. Clenched-Fist Drill
You can practice the clenched-fist drill to improve your early vertical forearm. It is a simple drill, but it requires little effort, especially when balancing yourself in the water. While executing this drill, you may appear slower than usual, but that's normal.
Of course, you need to clench your fist as against the usual open fist when swimming. This particular drill aims at engaging your vertical forearm to catch the water. Also, it enhances your sensation of the water.
It is not unusual if you do not feel as much resistance as when your fists are opened. With your hand's resistance absent, the other part of your arm provides the paddling effect, although lesser than the open fist.
3. Paddle Wrist Drill
The paddle wrist drill is another simple drill, but you must have practiced how to float in water properly before executing it. As the name suggests, you need a pair of swim paddles for both hands.
You will be using the paddles in an unusual way. Rather than wearing them, you have to hold the paddles at the top such that it extends across the inside of your wrist joint. It will ensure your wrists are straight up rather instead of flexing.
This drill affects your forearm so that it provides more water resistance (feel) along your forearm. Hence, it causes an early, prompting you to get through using your hand (and all your forearm) at your elbow.
4. Deck Drill
For this drill, you will be using the deck of a swimming pool. However, you may try it outside a pool with a higher platform. In this drill, I will be making reference to the deck of a pool.
Dropdown into the pool and maintain an eye-level with the deck. You should appear like someone that wants to exit the pool by climbing the deck.
While keeping your wrist and forearm as a single unit, move your forearm like you want to begin the catch phase. Maintain a stiff wrist for better performance.
Your hand should be on the deck, lying flat, while your palms face down. Also, your elbow should be above your head's position. Keep practicing using a timer to accomplish an early vertical forearm.
5. Swim Bands
If you want to improve early vertical forearm, dry exercises using swim bands may suffice. Swim bands are useful if you do not have a pool nearby for the aforementioned wet drills. The technique improves your arm strength.
There are several swim bands on the market; hence, ensure you settle for the best one, considering quality and resistance level. Ideally, a medium resistance band is best, but you may go for a softer or harder one depending on your preference.
The swim bands will be used to practice and re-practice the catch phase. Be careful not to extend past that phase into the recovery phase. Bend your elbow such that you can use your entire forearm and hand to pull backward.
Keep engaging LAT muscles by pulling through, similar to how you would push on a deck to leave a pool. Keep pulling till you feel your arms at work. Restart the cycle by reversing the entire pull-through movement.
You should consider going slowly to avoid straining your hands but make sure the band doesn't slip off. Also, do not drop down your elbow. A couple of 30 pulls should be your starting point, with a subsequent increase in the coming weeks.
FAQs
Improving early vertical forearm comes with known benefits such as an improved catch phase and a higher swimming speed. I have collected and answered some frequently asked questions associated with this article below to further your understanding. Let's see them.
Why early vertical forearm?
Once you have a good catch, the rest of the arm stroke cycle will yield a high propulsion. The aim of an early vertical forearm is to bring your arm to a vertical position as quite early in the catch phase during a stroke.
Combining an early vertical forearm (EVF) with your catch phase allows a high stroke efficiency. Of course, it allows you to swim faster since you have a good grip and feel of the water.
Conclusion
Having a perfect stroke requires regular practice and understanding of the necessary techniques. Every part of the stroke is important, including the recovery phase that swimmers mostly neglect.
The catch phase, the beginning of the stroke cycle, plays a crucial role in your stroke and swimming effectiveness. Therefore, your priority should be to perfect that aspect, and a good way to start is to improve early vertical forearm.
Early vertical forearm aims at positioning your forearms for a better catch of the water. Of course, a better catch translates to a well successful catch phase.
Do you have some questions, comments, or suggestions relating to early vertical forearm improvement and other associated techniques? Kindly leave them in the comment section below the page.
Sharing this article will go a long way in helping your friends improve early vertical forearms. I appreciate this gesture, and you can share this article using any of the social media links on this page.