It's realistic to have a tough time deciding the best gifts for swimmers, particularly if it's your first time. Everybody's priority when picking gifts is to find something that will be well-appreciated by the recipient.
Swimmers are precious beings, and they deserve to be celebrated with gifts depending on the occasion. There are a lot of choices to make and, if your budget permits, you might want to take them all.
Whether you are shopping for a friend, child, spouse, relative, or senior, there are sure suitable options for them. I've got some great gift ideas for swimmers discussed below. Grab a seat and carefully make the right choice.
3 Things to Consider Before Picking a Gift for a Swimmer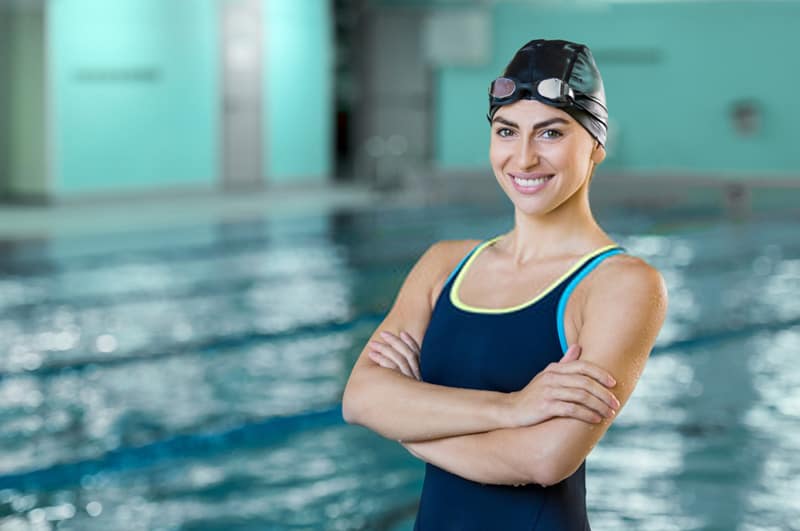 Swimming is a well-appreciated sport on its own, and anything you want to give should feel special and ideal. There are a myriad of items to pick from. If you're going to pick a memorable gift, you need to consider some things.
Here is a pretty simple guide on what to do when picking a gift for a swimmer. Be careful when making the decision since you want it perfect.
1. Why Are You Buying a Gift?
First, you need to consider the premise for buying a gift. Is it the swimmer's birthday or is it for Christmas? It is best to tie gifts with a special occasion to make them even more memorable and appreciated.
2. What Will It Be Used For?
A gift for any swimmer will most likely be an accessory in the swimming niche. Now, what will the item be used for? A subtle way to know what to buy is by asking indirectly from the recipient or their relatives.
If you are unable to do that, you can look out for what the recipient doesn't have or needs replacing. You need to know what it will be used for. Will it be for training, entertainment, or capturing moments?
3. The Recipient
It would help if you considered the recipient before making your final decision. You need to know their measurement if you're planning on buying a wetsuit, water shoe, or similar swimming gear.
Another thing to bear in mind is the swimmer's experience level. A beginner will prefer guides and instructional materials to electronic gadgets. A beginner or intermediate would need training kits to step up.
Some accessories will be more appreciated by a competitive swimmer than a recreational swimmer. Similarly, open water swimmers will cherish some accessories (e.g., buoys) than an indoor pool swimmer.
11 Gift Ideas for Swimmers to Celebrate and Appreciate Them
There's love in sharing, right? Gifts are symbolic and, to swimmers, they are well-cherished and desirable. Therefore, one way to capture or motivate a swimmer is offering them a gift, provided it's coming from a genuine heart.
If you are looking to offer the best gifts to a swimmer, you might want to consider some or all of the options listed here. Below are some of the best gifts for swimmers.
1. Waterproof Smartwatch or Fitness Tracker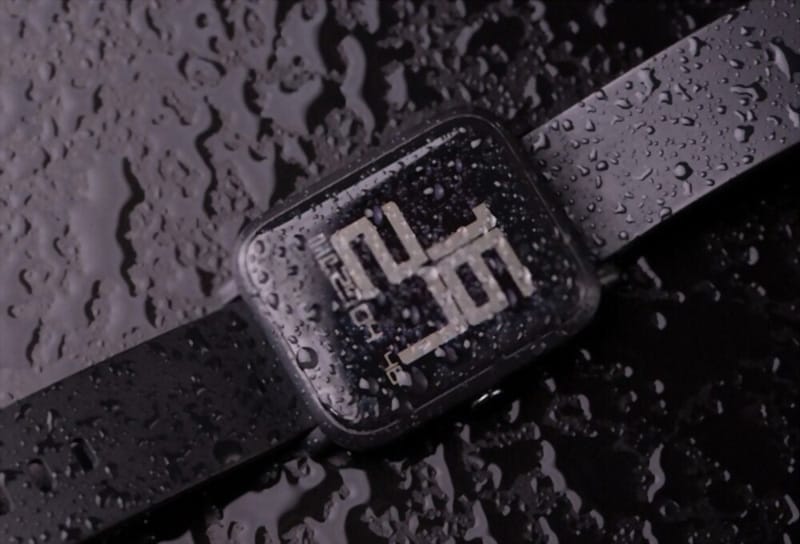 Waterproof watches have become quite popular in recent times. Thanks to their multi-functionality, almost any swimmer will love them since it goes beyond checking time. They are very rugged and designed to last long.
Some of these watches, smartwatches, come with a stopwatch function, GPS, smartphone pairing, dive/swim logging, etc. Being waterproof makes them more desirable: you can swim for many minutes without drowning them. Fitness trackers are great options for swimmers' safety.
See Also: Top 15 Best Stopwatches for Swim Coaches
You can buy this for your recipient regardless of their experience level or preferred swimming location. It doesn't take long to decide which smartwatch to present, provided you've checked my waterproof smartwatch options and guide.
2. Waterproof mp3 Player or Headphones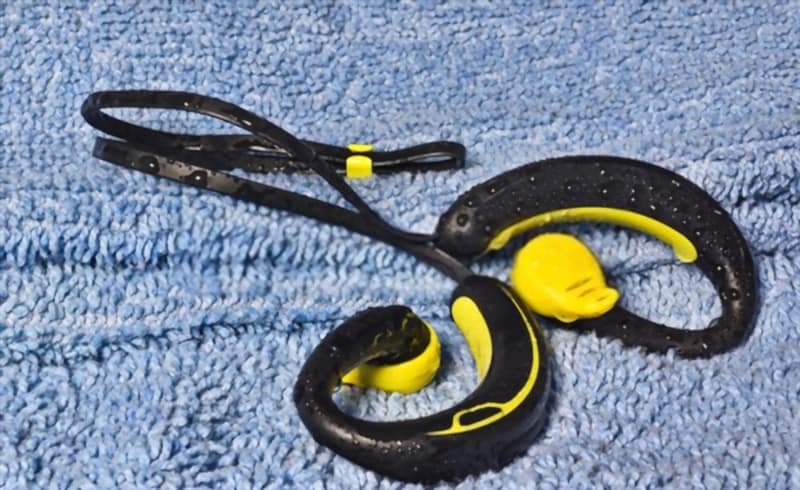 Swimming in pools can be boring sometimes as you get to stare at the bottom of the pool most times. In some pool locations, there are PA systems to keep swimmers entertained. But there's nothing as cool as having your soundbox.
Buying a good waterproof MP3 player for a swimmer makes great sense. It will be even interesting to have abundant space to load up songs and connect with other devices.
Music is soothing, and with the cool nature of the water, a swimmer can get the needed motivation for training. You can complement the MP3 player with reliable waterproof headphones.
Whether Christmas or birthdays, waterproof music players are reasonable. There are many choices available, so I recommend going through my waterproof MP3 player reviews and guide.
3. Wetsuit/SwimSuits
Swimmers love suits as it helps them adapt to the temperature of their environment. They act as insulators while protecting the skin from harmful UV rays of the sun. Aesthetically, they are pleasing.
Swimmers always appreciate suits, and there are several colors and brands available to pick from. Once you know the size of the swimmer, you are good to go.
Interestingly, you can't have too many so far you can care for them. Wetsuits are best for cold locations, while swimsuits are ideal for warm conditions.
4. Swimming Goggles
Like wetsuits, swimming goggles are widely cherished by swimmers, even in open water swimming. They are adapted for different locations; hence, it's not bad to have multiple swim goggles.
Some swim goggles are better off indoors than outdoors. Some are more ideal for recreation than competitive purposes. Once you understand the preference of the swimmer, you can decide easily. In fact, there's nothing bad about having backup goggles, right?
You'll need to research and analyze a large number of swim goggles available. However, you should have in mind the size of your swimmer. Click here for some swim goggles options and buying guide.
5. Yoga/Gym Membership
During the early stages of a swimmer's career, there's so much emphasis on training. Swimmers tend to work on the basics and individual units/aspects of swimming. At this stage, swimmers require support and motivation.
A good way to register your support is with a free/sponsored yoga/gym membership card. Swimmers love it when their training needs are being taken care of. It shows you care about their development.
6. Swimming Guides/Instructions
Beginners are mostly puzzled and confused on how to develop faster as they seek answers to various questions. While they may have a coach, Swimming guides and instructional materials can be helpful.
For convenience, you may consider presenting E-books, electronic documents, or DVDs containing these guides.
7. Hair Care Products/Accessories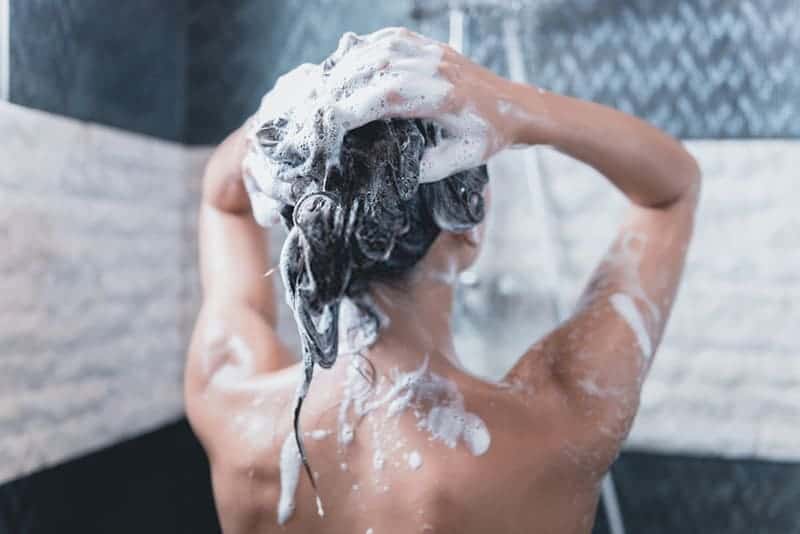 Chlorine, despite its benefits in pool water, can be harsh on a swimmer's hair. It strips the hair of natural oils and makes them dull-looking and terrible. Therefore, swim caps are recommended.
There is nothing wrong with having many swim caps. You can buy a pair for your recipient. Hair Care creams are another thing to offer as a present, e.g., shampoos and conditioners.
You may go further to give them body care creams such as anti-chafing gels, sunscreen, skin lotion, facial creams, and more. Do you need ideas for hair care products? Check my simple guide on swimmer shampoos for chlorine removal.
8. Swim Cords/Chutes/Resistance Bands
Training accessories are a good gift, particularly to beginners. Anything to help a swimmer develop faster is often appreciated. Check here for some fantastic swim cord/chutes and resistance bands.
9. Logbook/Diary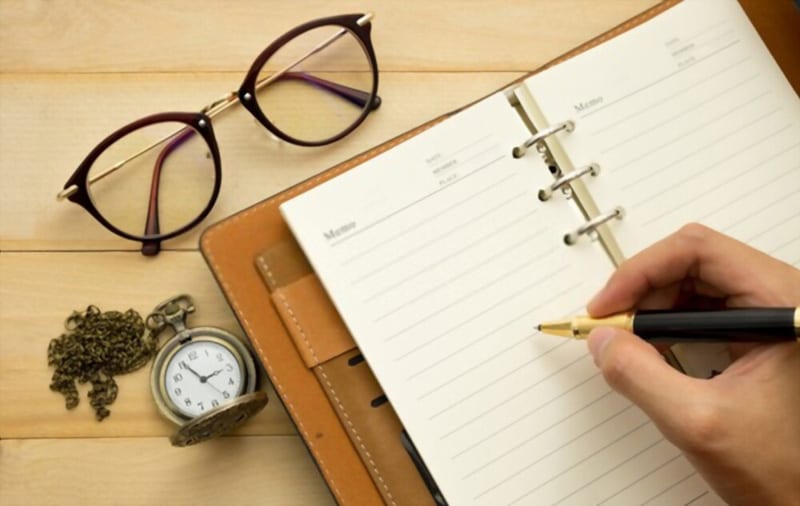 This may look very unusual and funny, but it is a fantastic gift to give a swimmer. Logbooks and diaries can help a swimmer record important details in their swimming career.
They can keep important memories and events in writing with a logbook or diary. It helps to build a good level of self-consciousness and accountability.
Swimmers can examine their swimming patterns and methods for possible improvements and changes. It helps them set goals, plan changes and make necessary schedules. You can customize it to feature their names and nick.
10. Towel/Poncho
Towels and ponchos are decent options to consider as well. Swimmers want to get dry quickly before entering vehicles. A fast-absorbing and quick-drying towel or poncho sounds reasonable.
Open water swimmers will most desire ponchos as it allows them to change into other clothes as they dry themselves. A fantastic way to make it more appealing is to print their names or nick on it.
See some swim towel options here.
11. Swim fins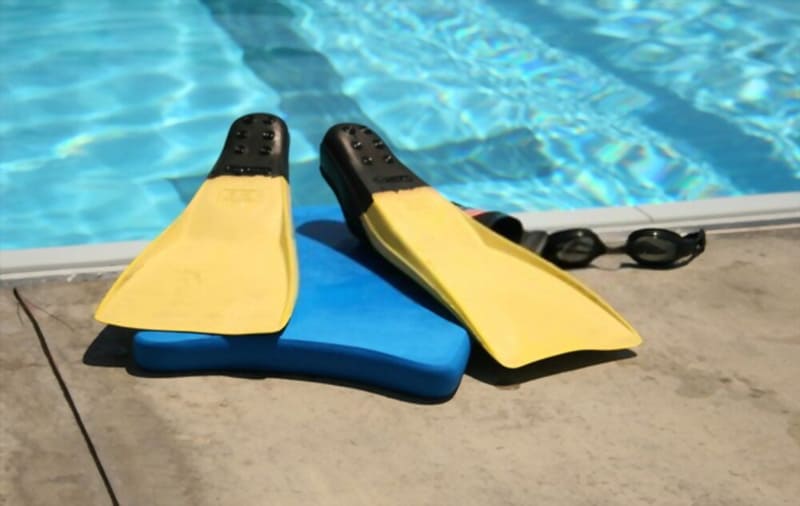 Some swimmers would love to have a pair of swim fins. Swim fins are quite versatile. Swimmers can use them in improving their kicks or catch fun with them (even in open water).
Here's a link tosome swim fins guides and how to pick a good one.
4 Fantastic Christmas Gifts for Swimmers
Christmas is always one of the most celebrated periods around the world, and it involves a lot of gift sharing. Perhaps you missed your friend or relative's birthday, the Christmas season will be a good time to make up.
There are numerous things you can present for swimmers, including those discussed above. However, I recommend some of the options below.
1. Backpack or Swim Bag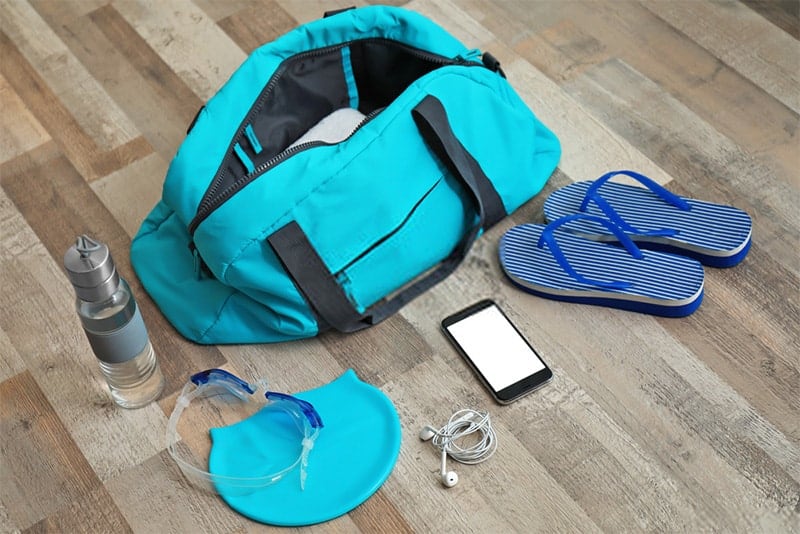 There's nothing as amazing as having a fancy, durable backpack or swim bag as a Christmas present. Moving swimming gear and accessories can be quite frustrating. A fantastic backpack or swim bag will go a long way.
Interestingly, you have several color options, designs, and sizes to pick from as they are even made by different popular brands. If you have an idea of the recipient's favorite brand or color, that will be just fine.
2. Water Bottles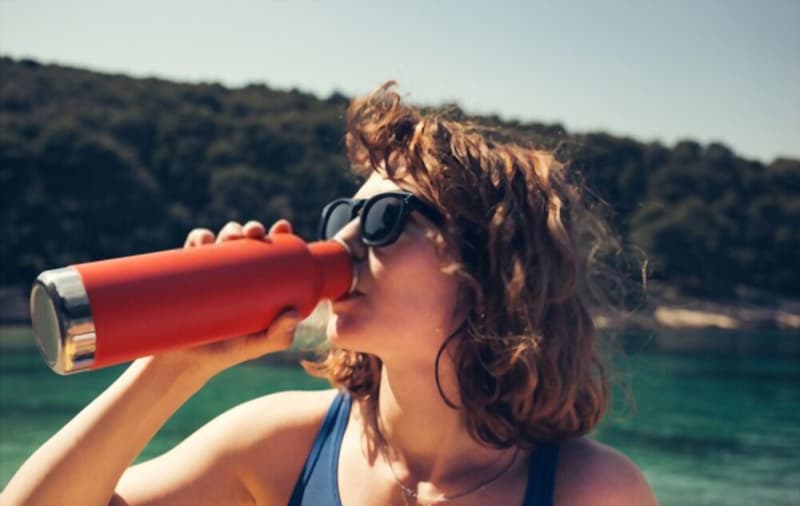 The body is made up of more than 59% water. Your body needs water to function properly and perform daily activities. According to an article on healthline.com, it is recommended to drink approximately 2 liters daily.
The body loses water through various means, such as sweating. Staying hydrated at all times is important in swimming and can influence a swimmer's performance. A good, safe water bottle serves as a perfect gift.
Buying a water bottle for a swimmer shows how much you care about their well-being. There are several colorful water bottles of different sizes. Young swimmers (e.g., kids) may cherish colors and portable bottles.
3. Swim Shoes/Socks
Shoes and socks are basically to protect the feet from sores, blisters, and injuries. Water shoes are lightweight, durable, and less likely to suck up water. Nobody wants to dash their feet into hard rocks around the beach.
4. Waterproof Camera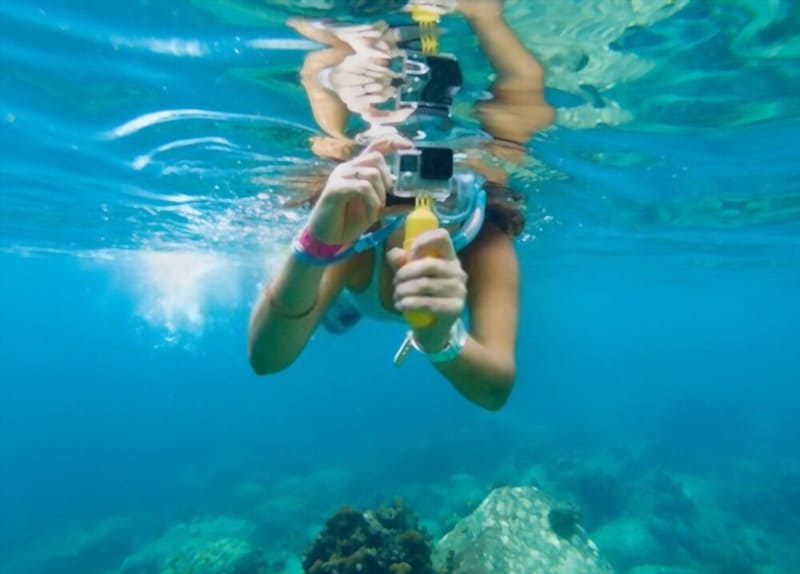 Advanced or competitive swimmers will express immense satisfaction if offered a GoPro (waterproof camera). Cameras help swimmers record tricks, capture fantastic moments, keep memories, and share tutorials with upcoming swimmers.
Waterproof cameras come in grades, but the most vital things to consider are storage, picture/video quality, user-friendliness, and reliability. It would be best if you made the necessary checks before deciding to buy the best waterproof camera available.
Some Gift Ideas for Open Water Swimmers
Although you can purchase any of the previously mentioned gift ideas, some accessories are more specific to open water swimmers. This is especially in the aspects of safety; hence, here are some suggestions.
1. Open Water Buoy
Open water swimming requires a high degree of expertise and caution since the swimming environment is unregulated in all aspects. Open water buoys are more of safety accessories to help swimmers stay afloat.
Beyond that, they can help carry personal items and help onlookers (friends) spot swimmers in emergencies. An open water buoy is quite useful, reasonable, and recommended for open water swimmers.
See Also: Top 13 Best Pull Buoys for Swimmers
2. Life Jacket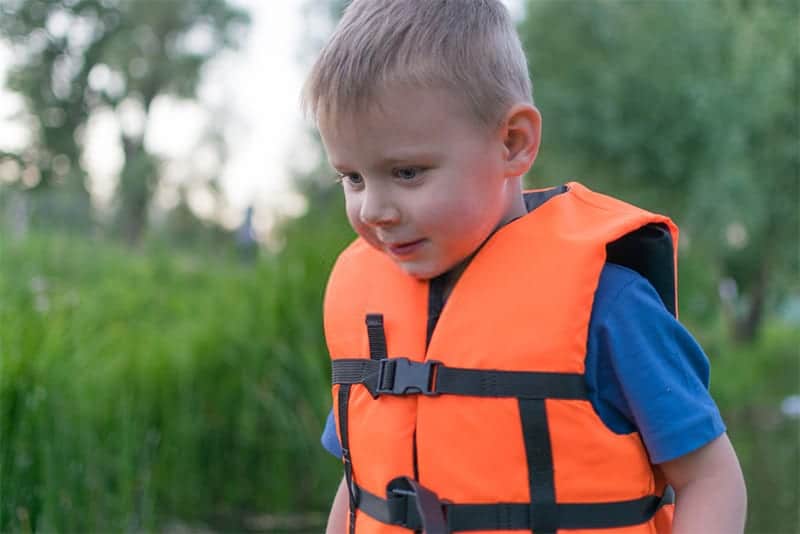 Just like open water buoys, life jackets are bordered on swimmer's safety. It won't be a terrible idea to offer one to a close friend as a gift.
See Also: Top 19 Best Toddler Swim Vests
FAQs
Are you still having questions relating to open water swimming gear and possible selections? You might want to check my answers to some of the frequently asked questions on the internet below.
What Is the Best Present For a Swimmer?
The best present for a swimmer varies from person to person. Nevertheless, it is still dependent on their experience level, gender, age, and taste. A professional swimmer will fancy some gifts (e.g., professional swim goggles) than a recreational swimmer who wants comfortable goggles.
Younger swimmers are more concerned about colors than adults. Similarly, beginners will appreciate useful guides and instructional materials more. A swimmer will enjoy new wetsuits if the old one is torn or worn out.
Hence, you should take time to see what fits in. Asking a few questions stylishly or from a closer relative can help you sort things out and work within your budget.
How Expensive Is a Good Present For a Swimmer?
Since most present, except your time, are swimming accessories, they come with a price tag. There is a lot to pick from that you might get lost during decision-making.
The pricing can start as low as five dollars for some items or as high as 300 dollars in the case of waterproof watches. Nothing is too expensive for someone you cherish and appreciate. Keep it well packed and present on a particular occasion.
Conclusion
Gifts are always a good way to appreciate and celebrate loved ones, seniors, and friends. In the swimming world, it is very much part of the culture. It's exciting to see you interested in giving a swimmer gifts.
To be candid, many items can serve as the best gift to swimmers. Your time, words of encouragement, support, and care are good "gifts," too. For amazing gifts for swimmers, this list should help out.
By now, you have an idea of presents for swimmers. It will be beneficial to the swimming community to share this knowledge with other swimmers. Simply use the social media buttons on this page.
Have you got some questions relating to this topic? Do you have some suggestions and remarks to make? Kindly send them to me through the comment section on the page.