Newbies often face the dilemma of making a list of what open water swimming gear to carry along. It's your first time going on open water swimming, and it's okay to be nervous and indecisive. So calm down.
Undoubtedly, prepping for your first open water session can be exciting and scary; you can't predict what the experience will be. Besides having basic swimming skills, choosing the right open water gear is the next priority.
With the right gear, you are on your path to getting motivated for more open water swimming sessions. Therefore, I will discuss the different open water swimming gear available and what to consider before making decisions. Now, let's proceed!
What Gear Do You Need for Open Water Swimming?
Open water swimming is so much fun – no restrictions, no chlorine odor. It's an amazing way to feel connected with nature. An open water swimming session is a fantastic thing to try out as a swimmer.
When preparing for open water swimming, some questions may pop up in your mind. You are not alone as I have experienced such as well. To help you figure out things quickly, I have compiled a list of the open water swimming gear.
1. Swim Caps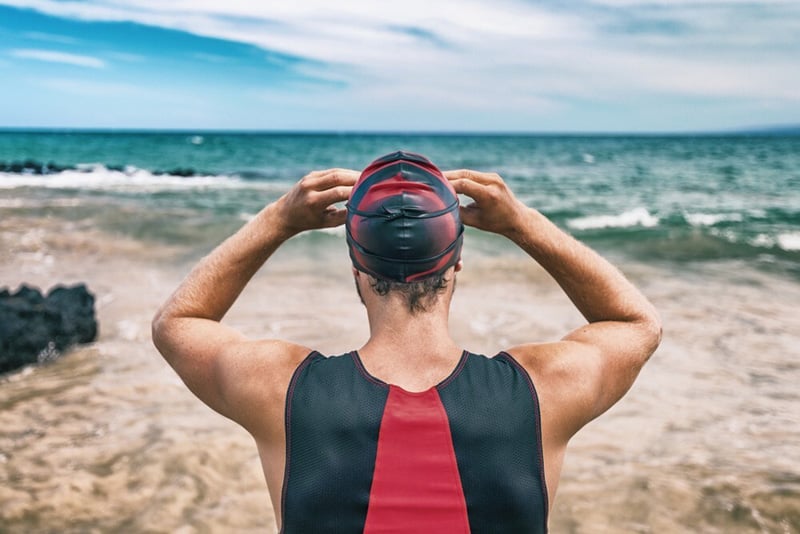 While swim caps may appear fashionable, their primary purpose isn't for such. Swim caps can help reduce heat loss through your head. According to a BBC.com post, immersing one's head in cold water increases heat loss by 10 percent.
Typically, you should consider going for trusty swim caps. Silicone caps have higher tendencies to conserve body heat and keep water from reaching your hair efficiently. You may go for latex caps if your location is warm.
In near-freezing cases, you may go for a thicker silicone cap or combine it with a neoprene swim cap. Due to their bright colors, Swim caps also make it easy to spot you in case of emergencies.
2. Swimming Goggles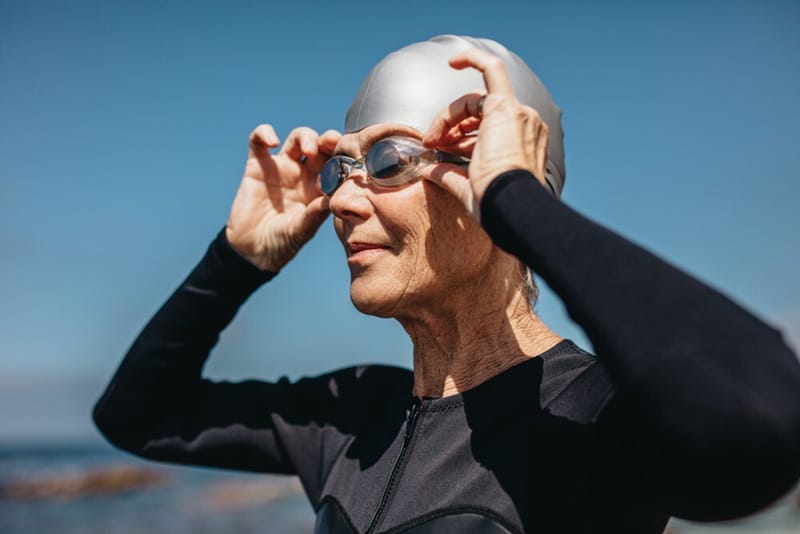 Unlike swimming pools, open waters are not regulated; there's no one running the pump, changing the filters, or adding chlorine tablets. Although open water may appear clear, it may still contain some impurities.
The level of impurities may differ based on the location, be it a lake, sea, river, or ocean. Some waters may be cloudy or muddled, while some may contain a higher percentage of rocks or microorganisms.
Here's more reason to purchase a good pair of swimming goggles is recommended. Swimming goggles can protect your eyes from contact with these objects and biological agents. Ideally, you should buy swimming goggles specified for open water swimming.
These goggles allow maximum visibility with a wide range of vision. They are optimized for minimal fogging and rugged in design. Although they appear bulky, they come with soft gaskets for great fitting, high comfort, and efficient sealing.
They are equipped with UV layers for protection from sunlight. You might want to consider different tints, shades, or colors to suit the light intensity at your planned time and location. Prescription goggles also exist for those with eye defects.
3. Wetsuits or Swimskins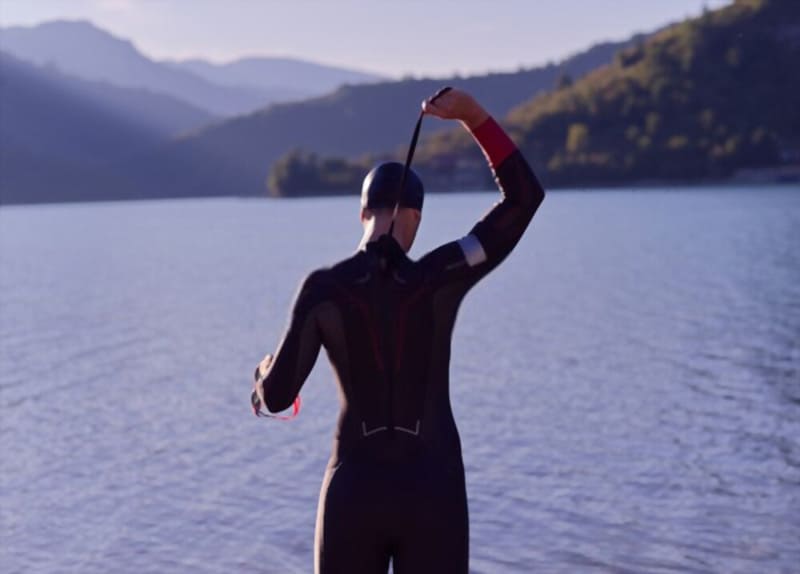 You're well aware that you won't be swimming in your designer shirt and jeans. For swimming pools, shorts or small pants may seem normal. To swim outdoors, you need to purchase a new wetsuit or swim skins.
Either one you choose (depending on thickness), they offer skin protection and improve your buoyancy in water. Swimskins are thinner and best for warm to hot locations. They are very flexible, less buoyancy, and may not have sleeves.
However, Wetsuits are thicker hence recommended for cool to cold locations. They come in various thicknesses so that you can pick based on your location's temperature. Also, they offer higher buoyancy and protection.
4. Swimming Socks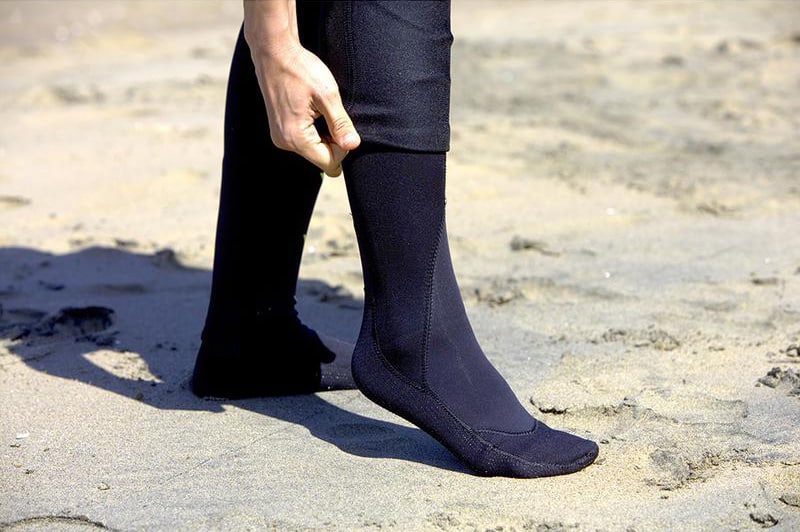 Swimming outdoors has some risks too. Another protective gear to consider is a pair of swimming socks. You won't want to soil or soak your fancy shoes in water. Swimming socks are designed for such functions.
Provided it's the right size, they are less likely to ache or cause discomfort while protecting your soft feet. Also, they offer a certain degree of UV protection while keeping sand and small rocks from sticking in-between your toes.
In cold locations, they provide an appreciable level of insulation while swimming, although it is dependent on its thickness. Swimming boots may also be used instead of swimming socks; they offer more protection but minimal flexibility.
5. Neoprene Swim Shorts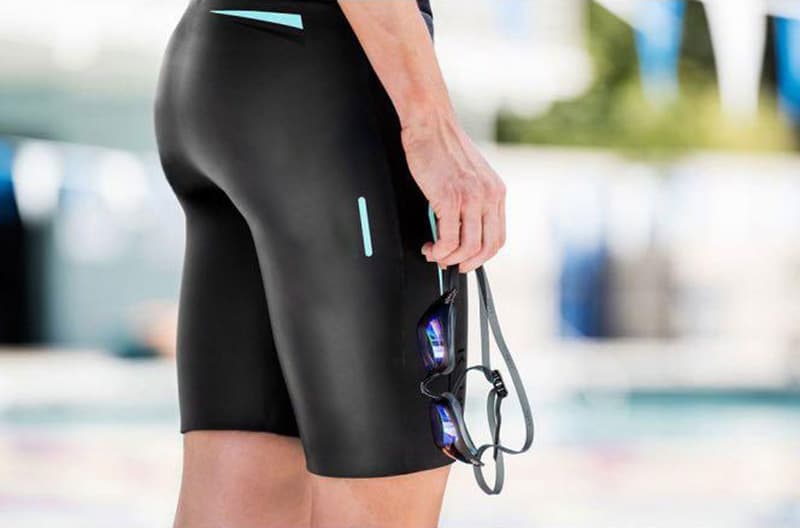 Another open water gear to buy is a pair of neoprene swim shorts. Neoprene is a common insulation material from which wetsuits and swim skins are made. The thickness varies, so you have a luxury of options to suit your preference.
Unlike your regular shorts, they barely fall off the swimmer's body while swimming. They are best for warm to hot locations or seasons. Furthermore, you may complement your swim shorts with a rash guard.
6. Open Water Swim Buoys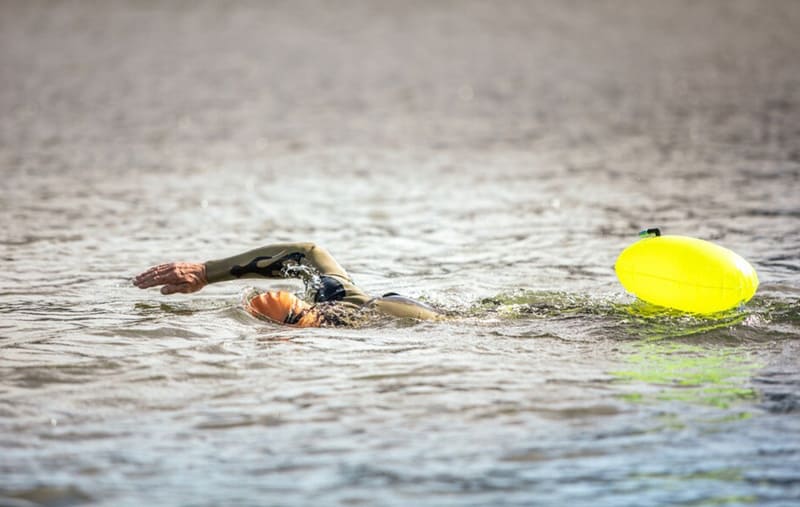 Open water swim buoys are designed to protect swimmers by enhancing their visibility while swimming in open water. As the name suggests, they float on water and can be used to store personal items.
It is recommended to use open water swim buoys in open water swimming, being a safety device. Remember, your safety is paramount. Simply inflate, strap up and start swimming. Worry less about damaging as they are rugged.
7. Snorkels and Fins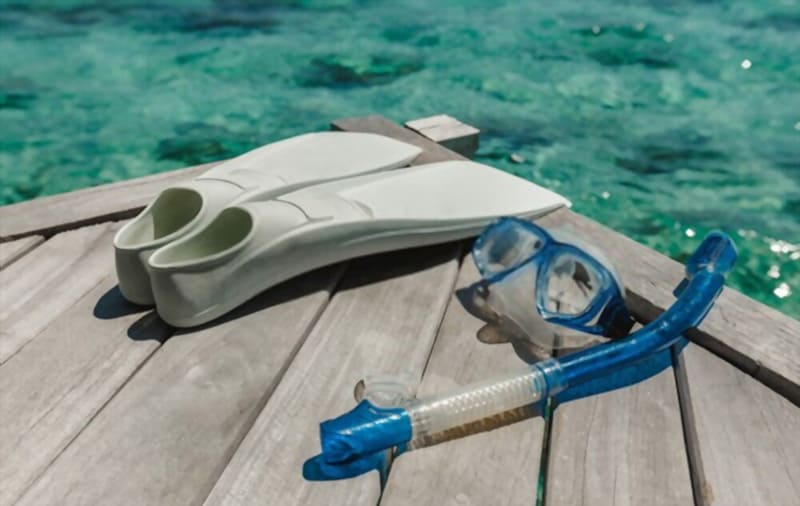 Open water swimming can be beyond just swimming on the surface and enjoying the soothing feel of the water. If you are looking to catch more fun in open water, you can take a snorkel and a pair of swimming fins along.
A good snorkel will let you do some diving, and a pair of swimming fins will provide the nitro you need. Notwithstanding, diving should be done with precautions by experts and in line with local regulations.
8. Towels
You do not want to soak your car with water dripping from your body and hair. Towels are needed to dry up your skin quickly after swimming. Bigger towels can be used to change into other clothes in the absence of changing rooms.
9. Earplugs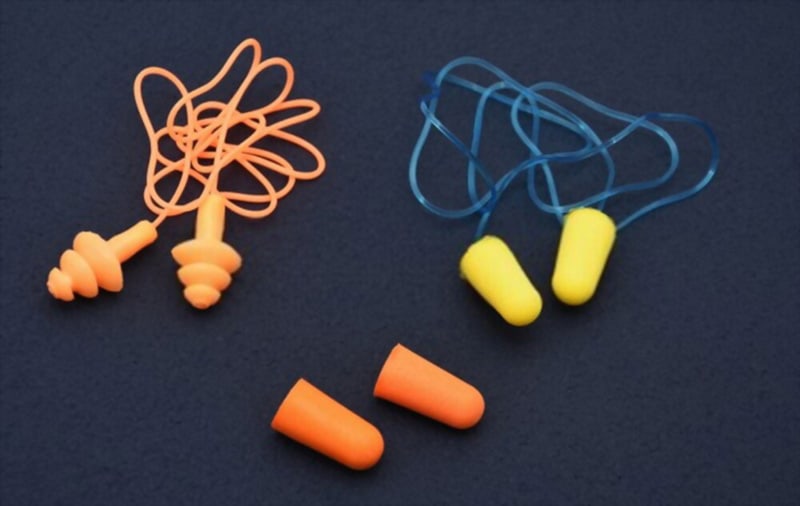 Some swimmers experience ear infections in their lifetime. The swimmer's ear is a common swimming-related medical condition, and a good way to avoid it is by using earplugs. Earplugs, as simple as they are, can save you from unwanted doctor visits.
10.Swim Bags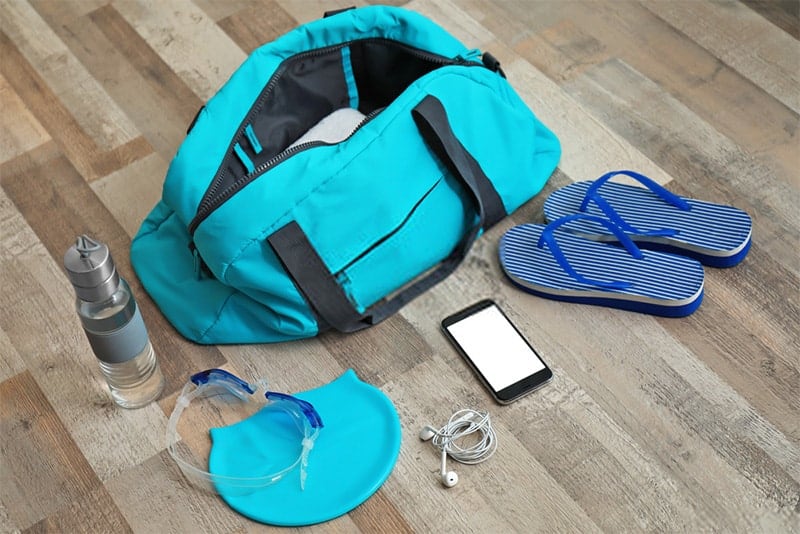 Open water is a "water picnic," and you need to take some things along. Swim bags can help you organize your items, making them easier to transport.
Some mini accessories can be kept in swim bags, so you don't lose them. You can keep your sunscreen, body cream, shampoos, gadgets, anti-fog sprays, lubricants, earplugs, goggles, and more in there.
FAQs
Are you still having questions relating to open water swimming gear and possible selections? You might want to check my answers to some of the frequently asked questions on the internet below.
Do You Need a Wetsuit for Open Water Swimming?
Yes! Wetsuits are essential, particularly if your location is cold or freezing. You do not want to suffer severe complications, exposing yourself to the cold.
Besides providing insulation, wetsuits protect your skin from bacteria, cuts, etc. They also offer aesthetics while being easy to move around and swim with.
What Do You Wear Under a Wetsuit for Open Water Swimming?
Some swimmers may also find it challenging to decide what to wear under their wetsuit. Well, some swimmers only wear briefs. However, I recommend shorts and rash guards to prevent chafing caused by wetsuits. Also, wearing undergarments makes it easy to change into other clothes outdoors.
Conclusion
It's always a good thing to try out open water swimming in one's lifetime and that if you don't get addicted. Either way, before going outdoors for a session, it is best to acquire the needed open water swimming gear.
But you must first consider your safety. Interestingly, most of the gear is aimed at ensuring your safety and improving your overall experience. A critical look at the list above will help you make real choices.
Waterproof electronic gadgets (e.g., earphones, etc.) are good, provided they won't compromise your safety. By now, you have an idea of which open water swimming gear to purchase.
Sharing this knowledge will go a long way in helping other enthusiastic swimmers, allowing them to prepare properly for open water swimming. You can do that using the social media buttons on this page.
Do you still have questions related to this subject that are not captured in the discussion? Do you have suggestions and comments? Kindly forward them to me via the comment box below this page. Happy swimming!