Some swimmers, especially first-timers, have many questions, including how long after waxing before swimming. Of course, this question is worth knowing, considering the peculiar nature of waxing and different individual experiences.
Getting rid of body hair by waxing comes with benefits such as lesser and finer hair regrowth and skin exfoliation. While these benefits have seemed very exciting, the thoughts of whether one should start swimming again can be confusing.
This article discusses everything one needs to know about waxing, especially the waiting time before swimming again. Let's proceed.
How Long After Waxing Should You Start Swimming?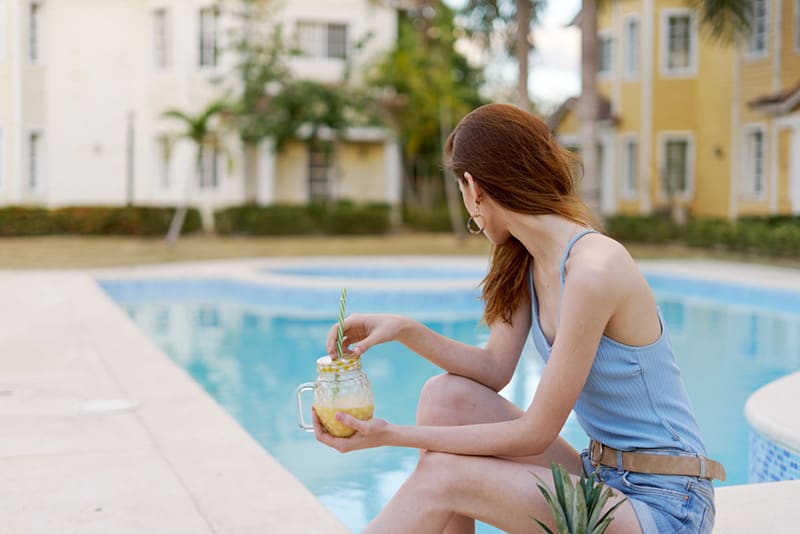 Swimmers are not expected to start swimming immediately after waxing in all genuineness. It is not advisable even if it is tempting to resume swimming or you have a training session to complete. There is a waiting time.
Waiting for 24 hours is recommended, and, in some circumstances, an individual can wait for 48 hours. Primarily, the waiting time is for your skin to heal from all bruises and skin irritation and regain lost moisture.
However, one may have to wait a little longer depending on various circumstances and experiences. Some individuals can jump into the pool within 24 hours, while some may experience irritation, bumps, and soreness after waxing.
In truth, some people have more sensitive skin and will feel awkward getting into the pool water. Therefore, you might have to add extra days, based on your situation, to ensure a full recovery.
What Can Happen if You Swim Almost Immediately After Waxing?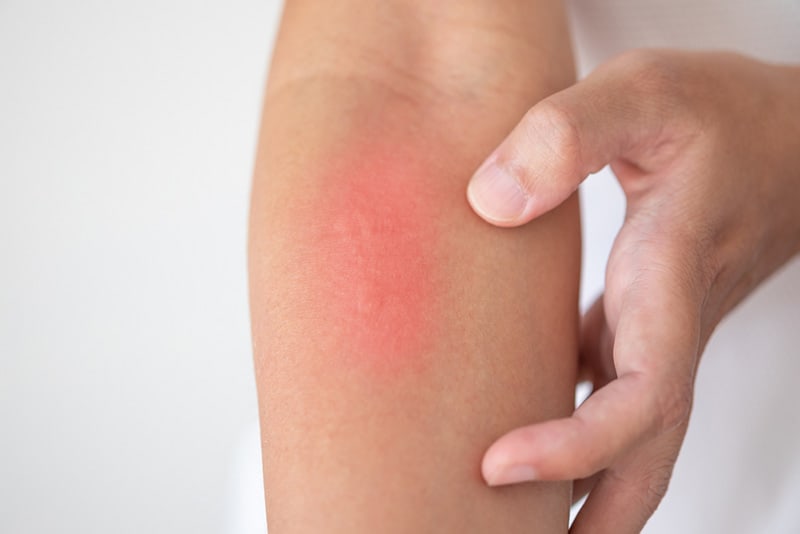 Swimming after waxing has some undesirable effects, and the intensity may differ for each person. Waxing involves putting soft or hard wax to pull off hair from the root and exfoliate the skin. The process can reduce the hydrophilic characteristics of the skin.
Consequently, the skin absorbs water more than usual, worsening skin irritation. Most pools contain dedicated pool chemicals (including pool chlorine). Swimming in treated pools or salty seawater can have more effect on the skin, causing serious dryness.
While waxing pulls out hair, open skin pores are left behind. Therefore, you are at risk of infection, especially if you jump into a poorly managed pool or open water. In short, waiting after waxing is a good practice to keep you fresh for the next swimming session and prevent the unwanted.
3 Things to Note Before Waxing
Waxing is quite effective at removing hair even after shaving. You can wax areas of the body with little room to maneuver an electric clipper. However, before waxing your body hair, there are three essential things to note.
#1. Ensure Your Body Hair Is Long Enough
You must not go waxing if the length of your body hair is less than a quarter inch. This is the most crucial thing to note since there will not be enough hair for the wax to grip. Besides, it isn't cost-effective and might only irritate your skin.
#2. Avoid Alcohol
To reduce pain after waxing, a good practice is to avoid alcohol. Alcohol is said to make the skin more sensitive to pain. Also, females should avoid waxing during their periods to avoid adding more pain to themselves. Sometimes, taking painkillers before waxing can help.
#3. Ensure You Are Clean
Before waxing, take time to bathe. Bathing ensures that you have taken off body creams and lotions, sweat, dirt, and oils on the skin. This practice allows the waxing process to go smoother.
4 Things to Note After Waxing
After going through the waxing process, it is advisable to exercise adequate caution since your skin is trying to shrug off the pain involved. We have agreed that swimming immediately after waxing is not a brilliant idea. Nevertheless, there are other things to note during the waiting time.
#1. Avoid Staying Out in the Sun
After waxing, the skin is most delicate, especially within the first few hours. Some individuals may experience irritation even after 24 hours.
Consequently, do not stay out in the sun because of the harmful UV rays from the sun. Prolonged exposure to UV rays can result in sun damage or conditions like hyperpigmentation. Also, it is not the time for open water swimming or beach-going.
#2. Avoid Hot Tubs
Hot tubs and yoga can escalate the irritation, reopen pores, and stimulate premature stubble, which you do not want. Also, there is nothing bad in exfoliating the skin as it reduces ingrown hairs and left-over dead skin cells. However, exercise caution when doing that.
#3. Be Cautious of What You Apply to Your Skin
After waxing, take showers for the time being instead of baths. Apply mild lotions and creams to protect your skin. Stay away from those with artificial colors and fragrances to avoid irritation.
Furthermore, your skin is more sensitive at the time. Applying chemicals can cause extra irritation. In situations where the waxing is uneven, your skin color may appear uneven.
#4. Wear Loose Clothing and Avoid Intense Workouts
To prevent further irritation, wearing loose clothing is ideal. It would be best to give your skin a breather by staying away from those tight jeans and leggings. Flowy pants, baggies, and breathable clothes (cotton fabrics) will do.
Similarly, you have to cut down your workouts and avoid going intense. Some irritated areas of your body may worsen due to friction.
FAQs
I gathered a couple of frequently asked questions on the internet concerning waxing as a swimmer. You might find my brief answers beneficial in your decision-making. Please go through them carefully.
How Do You Close Your Pores After Waxing?
Instead of hot baths, you can have a cold shower. Also, you can apply ice packs to waxed areas to relax your skin and close up pores. Since the skin pores are closed, bacteria are also prevented from entering.
How Long Does It Take To Heal After Waxing?
Freshly waxed skin needs some time to heal from the stress of waxing. Most swimmers recover after 24 hours, but some people may have to wait longer. Meanwhile, avoid swimming during the waiting time to prevent infection and more irritation.
Conclusion
Shaving and waxing are excellent skin care practices for swimmers. While shaving is gentler on the skin, waxing can have some undesired effects on the skin. Therefore, it is essential to understand how long after waxing before swimming.
I believe that you know the essence of the waiting time after waxing before resuming your swimming. You can help other swimmers learn about this information too. Kindly click on the social media buttons on the page to share with them.
Do you have comments or questions regarding how long after waxing before swimming? Please send me a message via the comment section on this page.