Swimming is an all-around exercise with many impacts on the body, engaging many muscles and joints than other physical activities. Your organs, especially the lungs and heart, are not left out, making it great for both old and young.
Once you have a well-treated swimming pool, purchase a pair of swimming goggles, earplugs, a nose clip, and a swim cap to get started. Due to its "engaging" nature, swimming offers many health benefits such that regular visits to the pool is a great decision.
Regardless of your fitness level, you are better off taking some swimming sessions. This article discusses the health benefits of swimming and why you should dedicate some time to swimming.
>> See Also: Top 5 Benefits of Baby Swimming
3 Main Advantages of Swimming as an Exercise
Before I discuss the health benefits of swimming, it will be reasonable also to understand some advantages of swimming. There are many exercises to keep the body healthy; here are three reasons you should prioritize swimming.
1. Many Ways to Swim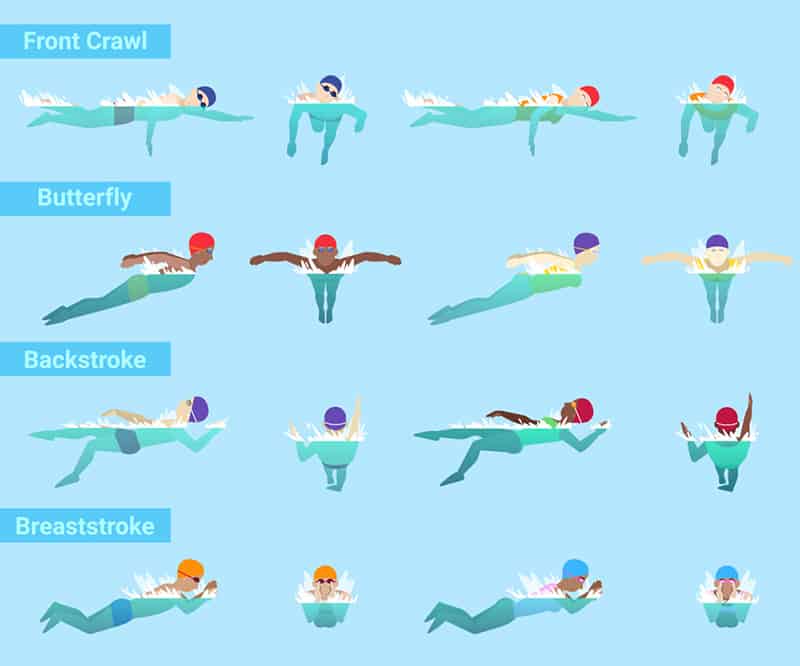 As a low-impact physical activity, swimming differs from other available options. Apart from enjoying the soothing nature of water, you are also provided with a variety of ways to swim called strokes.
There are four different strokes – front crawl, backstroke, breaststroke, and butterfly stroke. They have a distinct cycle of movements that involve using the arms, legs, and many body muscles for thrust and balance.
Each stroke works the muscles differently, making swimming a whole-body exercise. However, some strokes are more intense than others. For instance, the front crawl is a great cardio workout, whereas the breaststroke is good as a low-intensity workout option.
2. Suitable for All Ages and Levels of Fitness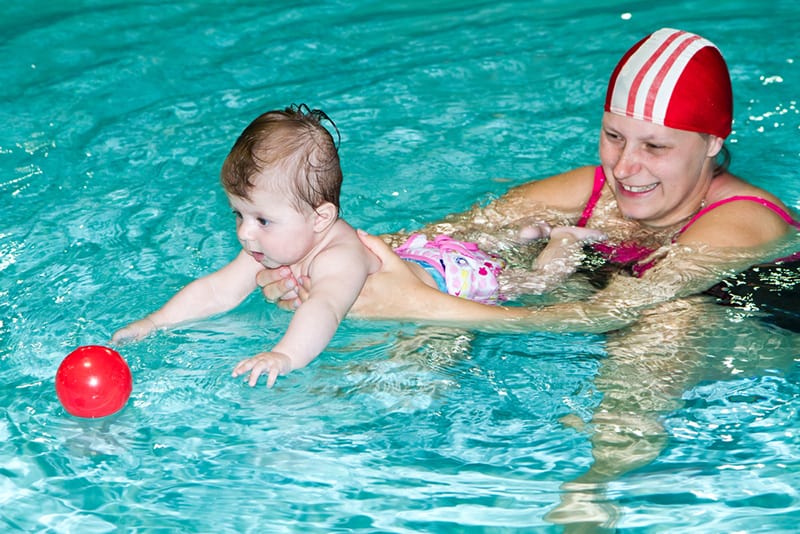 Regardless of your age and fitness, you can get along pretty easily with swimming. You can start swimming at a young age and continue to your old age. Since it is low-impact, it takes less time to adapt to.
There are accessories that make swimming easier. You can decide to choose personal flotation devices such as pool noodles, pool floats, and life jackets if you're scared of drowning.
To increase the effectiveness of your swimming, you may purchase a kickboard, swim paddles, etc. Waterproof MP3 players and headphones are also available to ensure an immersive swimming experience.
3. Water Supports Body Weight
The body's ability to float on water with the help of the lungs is an advantage. It takes off about 90 percent of the body weight in the form of buoyancy. Hence, it is gentle on the joints and bones.
If you have an injury or medical condition, you can still exercise by swimming. Swimming takes away strain from the joints and bones. Therefore, an individual with a joint injury, sclerosis, or arthritis will appreciate swimming as an exercise.
8 Health Benefits of Swimming
Besides fun and recreation, swimming offers some health benefits, making it effective in maintaining your fitness. It accommodates all ages. Provided you practice in a safe environment, you should be able to enjoy the following health benefits of swimming.
1. Reduces Stress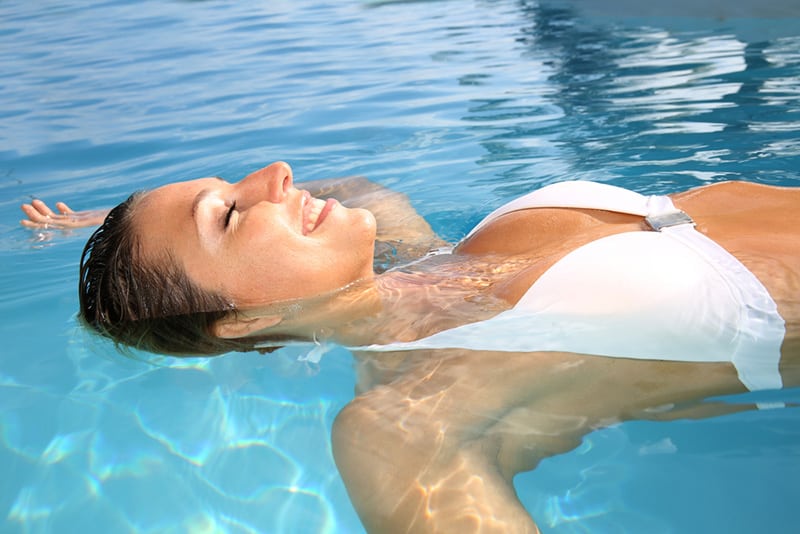 After a stressful and frustrating day, swimming, like other exercises, can be a big mood changer. However, swimming allows you to do that in a more relaxing way.
Exercising allows your body to create endorphins to lift your mood while simulating stress-reducing hormones, adrenaline, and cortisol. Finishing the exercise with a balanced diet and enough rest ensures you remain energetic afterward.
2. Improves Your Mental Health and Sleep
Taking time to swim in the cool water has a profound effect on the body, more importantly, cooling down the body. It can be frustrating at times when the water feels hot, especially in hotter climes.
Beyond the differences in climates and seasons, swimming provides the perfect opportunity to relieve stress. Regular swimming can reduce depression and anxiety. Many recreational swimmers experience a relaxing feeling with the water.
Open water swimming provides a perfect way to breathe fresh air and get close to nature. Furthermore, swimming as a good social sport allows you to meet new people, forming new relationships.
Aerobic exercises are known to improve sleep quality and duration; swimming is no exception. As it brightens your mood, you also enjoy a good sleeping pattern while your muscles recover.
3. Improves Your Fitness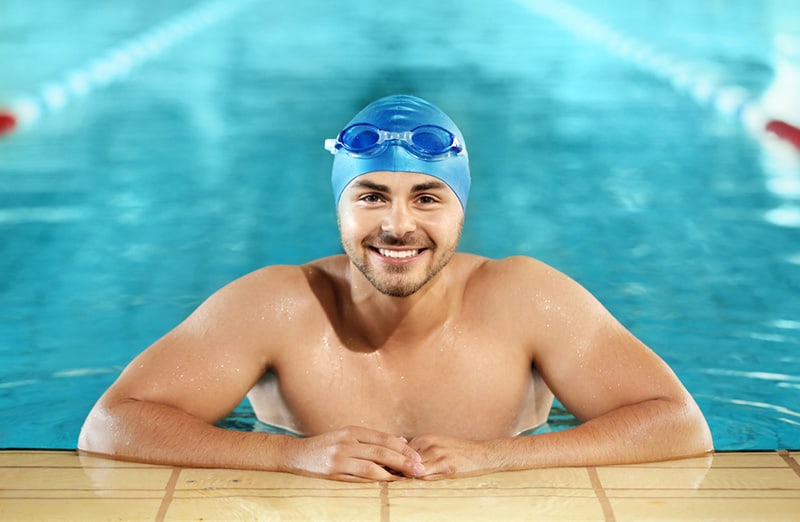 Part of a healthy routine is to engage in exercises at least two and half hours weekly. Yes, you can jog, run or even walk to achieve that. However, swimming is a fantastic aerobic activity that offers even more.
From the core muscles to those in the arms and the legs, swimming works them out simultaneously. You do not have to exercise your arms and legs separately, saving you time. Interestingly, consistent swimming works faster in improving body fitness.
Swimming for fitness is a great idea, even if you're just recovering from an injury. Furthermore, if you want to tone your muscles, you should consider including swimming in your routine.
Don't forget to using a waterproof fitness tracker to track your swimming workouts.
4. A Good Cardio Exercise
Swimming is less vigorous and gentle on the joints than other cardio exercises. Some intense cardio exercises can escalate pains in the joints. Therefore, it makes sense to replace some sessions with swimming.
In water, your body weight is reduced by a large percentage, giving your joints, bones, and muscles some break. A good underwater treadmill will provide a satisfying result. This makes swimming a good cardio exercise.
In addition, thirty minutes of swimming regularly can help you build stamina and endurance. Simultaneously, it lowers the chances of certain diseases such as heart disease, type 2 diabetes, and stroke.
5. Helps to Burn Calories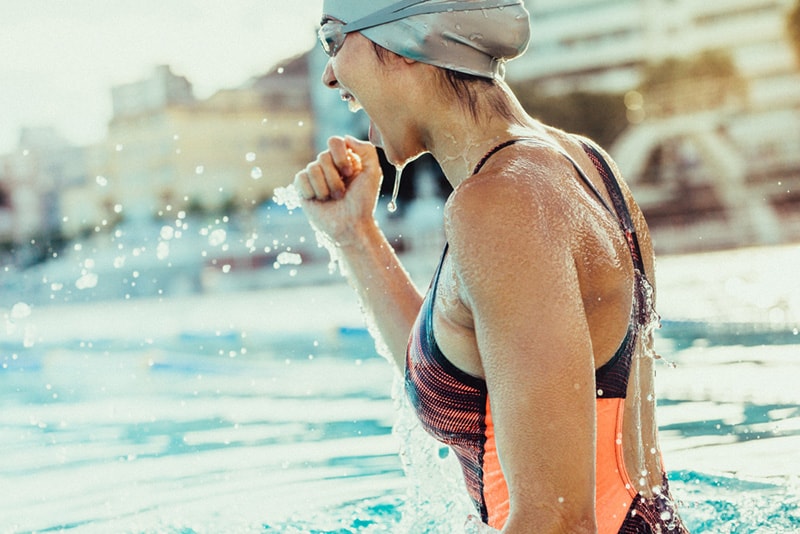 Swimming is another effective means of burning calories. While you enjoy the refreshing feel of the water, you also burn calories steadily depending on the intensity and time spent swimming. It also depends on the type of stroke you choose.
For just a gentle 30-minute swim, you can burn more than 250 calories compared to taking a walk. A high-intensity swim in the same duration might see you burn over 500 calories. Hence, swimming is a smart calorie-burning activity.
If you are looking to cut off some weight, you should consider including swimming in your activities. Interestingly, there are equipment and accessories to enhance this, e.g., kickboard, swim chutes, swim fins, and underwater treadmills.
6. Boosts Your Energy Levels
According to Harvard Health Publishing, engaging in more physical activities can increase your energy levels. This is due to many cellular processes going on in the body while exercising.
As you exercise, more fuel is stimulated from the glucose in the food you've eaten and the oxygen you breathe. Subsequently, these metabolic activities increase your energy levels. Doctors recommend exercises for those capable, and these explain why.
While you exercise, blood and oxygen circulation also increases, allowing your muscles to be more efficient. Spending around two hours swimming per week can increase your energy levels.
7. Increased Body Flexibility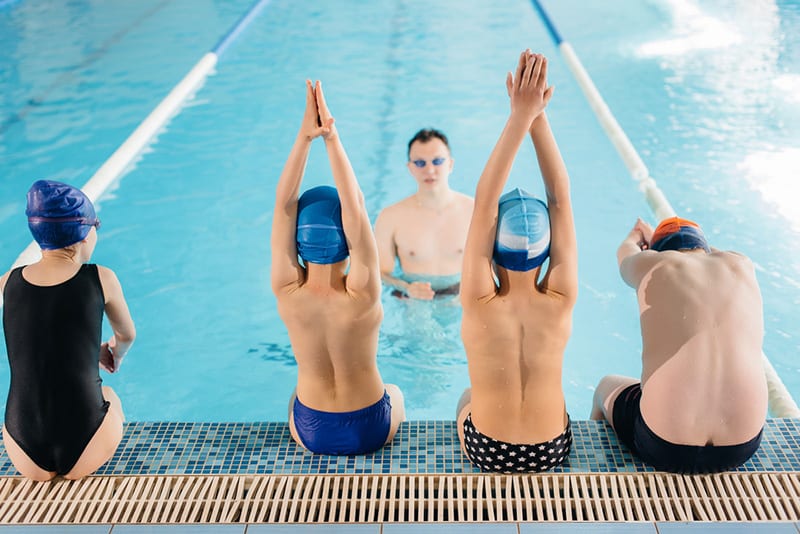 Swimming involves some moves, which include reaching, stretching, and twisting. Each stroke has a cycle of repetitive motions for propulsion and balance.
For instance, in freestyle, your ankles and arms become stretched and flexible, as well as your core muscles. Breaststroke targets the knees, elbows, and shoulders.
8. Regulates body temperature
Unlike many other activities, swimming allows you to cool your body temperature. Interestingly, you will not be sweating while in action, regardless of the swimming intensity.
Since you will be in the water, your body remains cool while your rate of metabolism increases.
Conclusion
Swimming is an awesome activity with immense benefits, from physical to mental. There are various health benefits of swimming. These benefits you will definitely enjoy if you partake in at least swimming twice a week.
Staying healthy is important and long periods of exercising will do more harm than good. Exercising is great, but swimming brings more convenience, ensuring a full-body workout. Regardless of your age and fitness, swimming is beneficial.
If you have some comments and questions for me, please send them via the comment box. You can help other individuals be aware of the health benefits of swimming. Sharing this article will be beneficial. Please use any of the social media buttons on the page.