Knowing how to keep swimming goggles from fogging is great knowledge to have. That alone can spell the difference in racing competitions while you also don't have to buy new goggles every time.
I know how annoying it can be to swim with fogged-up goggles. All of a sudden, your visibility goes off, and you're struggling to maintain your performance and morale. That's such an uninspiring avoidable experience.
So if you are looking for answers to this question, then you are just at the right article. In this article, I'll discuss how fogging happens, how it concerns swim goggles, and how to prevent it effectively.
What Causes Fogging in Swimming Goggles?
Fogging is a common occurrence even beyond swimming goggles. In simple terms, it is the condensation of water molecules in the air or on surfaces (your lenses in this case).
How does water condense on your lenses? First, you would agree that the air we breathe contains tiny droplets of water. These water droplets are also contained in the air captured in your watertight swim goggles.
At the beginning of your swimming session, fog may be almost absent. But as you swim and your body generates heat, the captured air heats up in response. You must begin to wonder how this happened magically.
Well, the reasons are not far-fetched. The temperature difference between the inside of the swimming lenses and outside them results in fogging. Safe to say, more heat generated can cause even more fogging.
Why Are Your Swimming Goggles Fogging Up?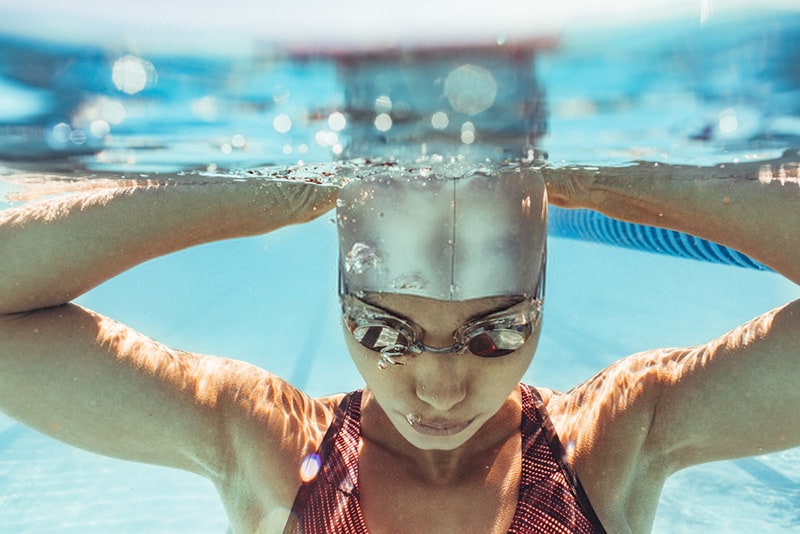 Swimming goggles are indispensable in swimming except if you want to expose your eyes to dangers. However, swimming underwater with the naked eye isn't an easy thing and unsafe. Besides the associated discomfort, you might get an injury or infection.
Creating a watertight vacuum on the eyes, swimming goggles allow you to swim conveniently and comfortably. You won't get hit by rushing water while the risk is minimized. As beneficial as swimming goggles are, fogging can really mess things up.
Fogging reduces visibility, and this can drastically affect your swimming performance and overall experience. Also, you may have to swim slower, go off your lane, lose focus or even stop to clear your goggles.
This occurrence can be more annoying if you've put in several efforts to prepare for a race. So if you're interested in knowing why your swimming goggles are fogging up, here are some major reasons.
1. Lack of Anti-fog Feature
The anti-fog feature is a thin layer of water-repellent material that keeps water from gathering on your lenses. Rather than fogging, these water droplets come together, forming large non-disturbing droplets.
Many swim goggles come with an anti-fog layer, but a few old models lack this feature. Definitely, these goggles are going to fog once you enter the water.
2. Damaged/Ineffective Anti-fog Layer
The anti-fog layer in your swimming goggles may still underperform. This is possible if it is of low quality or damaged. It's important to know that the special coating is subject to degradation.
It's very possible to degrade faster under poor management of your swimming goggles. Therefore, your once fog-resistant goggles may fog very badly.
3. Poor Maintenance
Swimming goggles are very sensitive even if advertised as extra-durable. Lack of proper care can cause the anti-fog feature to wear off your goggles.
7 Fantastic Ways to Keep Your Swimming Goggles From Fogging
While it's difficult to swim without goggles, it's also better not to swim at all if your goggles fog a lot. Quality visibility is non-negotiable in swimming, and it has a direct impact on your performance.
Now you know how fogging occurs and why it happens each time you swim. It's time to learn how to keep your swimming goggles from fogging. Here are a few effective ways to prevent fogging:
1. Proper Management of Your Swimming Goggles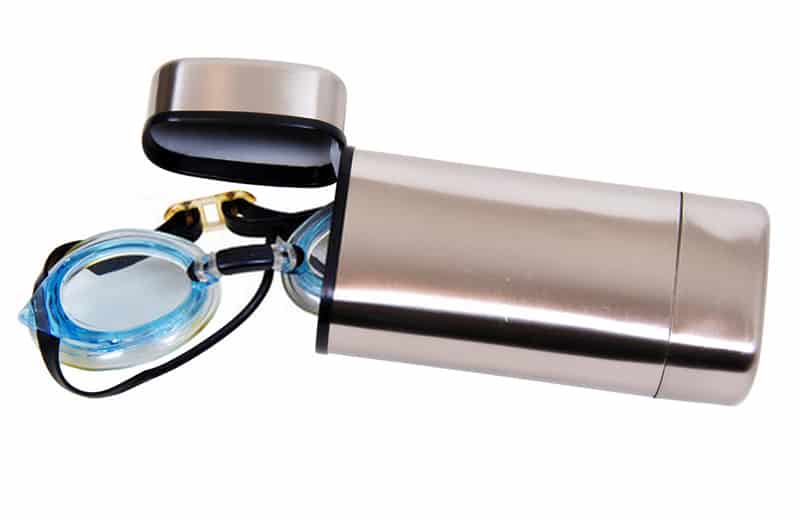 The first way to prevent fogging is by maintaining your goggles properly. It's not that they won't degrade, but it helps you prolong the useful life of the anti-fog feature. Also, your swimming goggles will last longer.
A number of swimmers are fond of wiping their lenses (inside) with their hands when they are dirty or blurred. Some even go as far as scrubbing the lenses with clothes. Though your intentions are pure, you risk damaging them.
You should never wipe or clean your lenses (inside) with your fingers, cloth, or abrasive material. Doing so will damage the anti-fog feature of your lenses. In case of any dirt, simply rinse with cool water.
Another thing to do after swimming is to rinse your swimming goggles properly. Chlorine is known to be harsh on the anti-fog layer and can degrade it over time. Therefore, always remember to rinse.
After rinsing, ensure it is dried (air drying) up completely to avoid the growth of mold and mildew. You protect your goggles further with a good protective case to prevent scratches and prevent damage to the anti-fog layer
2. Using an Anti-fog Spray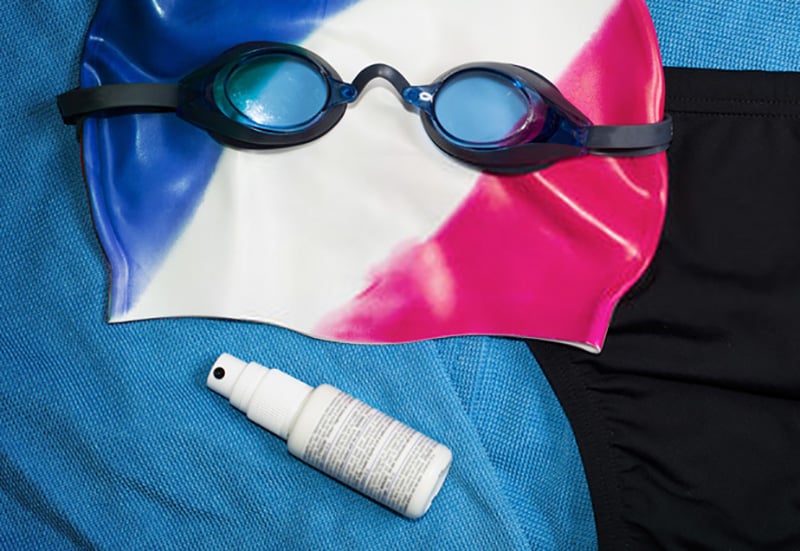 If your swimming goggles now suffer serious fogging, using a good anti-fog layer will be ideal. An anti-fog spray is made for such swim goggles. It helps to reduce surface tension and lets water gather instead of condensing.
They come in small bottles with spray nozzles for easy application and portability. They may also come as creams or drops, but their application is similar.
However, they may not last longer than the original anti-fog layer that comes with modern goggles. Hence, reapplication may be needed sometimes. Also, do not clean with cloth or fingers.
Rinse your goggles and spray the inside of the lenses evenly to form a thin layer. Let it dry and rinse it lightly. Some swimmers prefer to spray overnight to ensure efficiency – apply and go to bed.
Here's a simple video on how to use an anti-fog spray.
3. Wet Your Face Before Entering the Pool
Like I said earlier, fogging is likely to occur when your body generates more heat as you swim. The air in the inside of your goggles becomes warm. The pool's cold water forces condensation due to temperature differences.
Pouring some cold water on your face can help you lower your face's temperature almost to that of the pool. However, this method is not likely to last long. It's best for short-distance races.
Your skin may be cool for the first few minutes. As you swim, your body will still heat up, and the temperature may still increase.
4. Spitting Into the Lenses
Eww! This may feel so strange, right? Well, you must have seen some swimmers, including professionals, spitting into their swim goggles before the action.
Interestingly, it is a pretty effective means to prevent fogging, and it can be useful when you don't expect it. Your saliva can form a layer of moisture that can keep water from condensing on the lenses.
You only have to spit into your lenses and spread it evenly for it to work. Fortunately, there is less chance of eye or skin irritation. You may combine this with pouring cold water on your face.
5. Applying Shampoo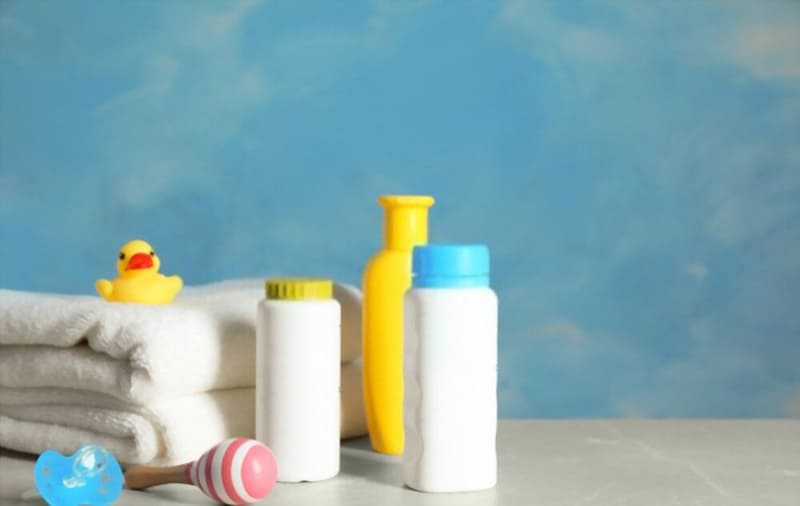 You should only apply this if the anti-fog layer of your swim goggles has been eroded completely. A shampoo is a handy item, so you should always have it in your swim bag.
Shampoos can also act like an anti-fog liquid, forming a thin layer on your swim goggles. All you have to do is put a drop on each lens and run gently on the surface.
You need to rinse it as well but gently to avoid washing off the shampoo. Please do not make it foam while washing. You are expected to do this carefully without the use of abrasive materials.
A toothpaste or hair conditioner can perform a similar function. However, the former may feel harsh (tingling) in your eyes.
Some shampoos may also contain chemicals that can irritate your eyes. A mild shampoo is recommended, particularly baby shampoos.
6. Applying a Shaving Cream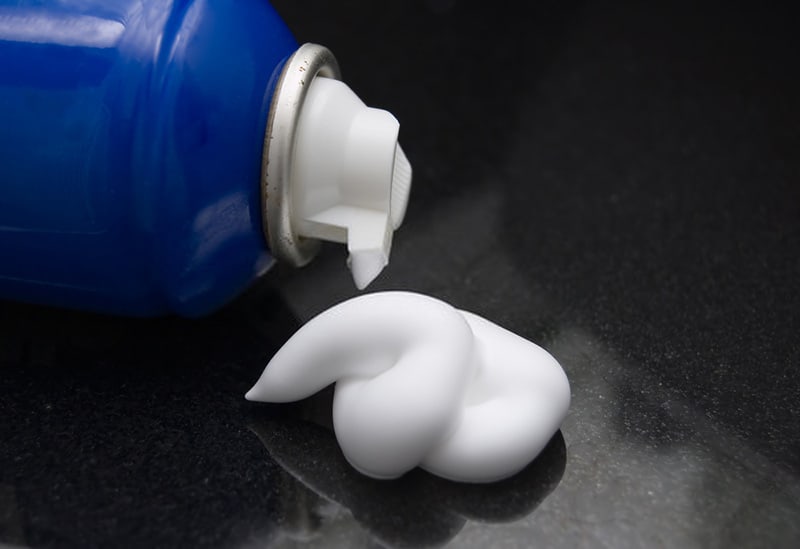 Here's another DIY trick to prevent your swimming goggles from fogging up annoyingly. Simply put a small amount of shaving cream in the lenses and rub them into a thin film.
It is thicker than shampoo and should last you a long time. Ensure there's no cream left, and you must be able to see through the lenses clearly. A soft cloth can be used to remove the excess.
You also need to rinse lightly after application to avoid serious eye irritation. I recommend unscented options since they are less likely to cause irritation.
7. Leave a Few Drops of Water in Your Lenses
Since water condenses on your lenses, you can put a few drops of water in them before wearing them. As you shake your head while swimming, the water moves around the lenses to remove fog. Ensure you use clean tap water.
This seems like a good choice, but some swimmers may lose focus while swimming. You may have to keep replacing the water at regular intervals to prevent it from causing more trouble. I recommend this measure during training.
FAQS
Do you have any questions concerning how to keep your swimming goggles from fogging? If yes, I have taken time to gather some questions from around the internet. You can check out my answers to them below.
Does Toothpaste Stop Goggles Fogging?
Yes. You may love to use toothpaste if you are a scuba diver. However, apply to form a thin film and clean up excess toothpaste after application.
Also, you must rinse to avoid that burning sensation common to toothpaste. Trust me; you don't want to experience it.
Should I Wet My Goggles Before Swimming?
Yes. It's good to wet your goggles before swimming. It helps to reduce the likelihood of fogging. The remaining drops of water regularly clean or wipes fog off your goggles. However, the most effective ways are those discussed above.
Conclusion
Fogging swim goggles are super frustrating and can cause a serious dent in one's morale and performance. Since you can't change them every time, it's normal to find out how to keep your swimming goggles from fogging.
Preventing fogging comes in two ways – maintaining your goggles and other active measures. The anti-fog spray is the best active measure, but you may still use those DIY tricks. At least, that saves cost or helps in tight scenarios.
However, if none works, it might be time to purchase a new pair of swimming goggles. By now, you should be able to keep your goggles from fogging. Kindly share with other swimmers using the social media links on the page.
Do you still have questions not addressed here? Do you have any comments or suggestions to share? Kindly forward them to me via the comment section on this page.