Knowing how to clean swimming goggles is a simple way to extend their useful life. Swimming goggles require attention which includes cleaning and maintaining them to ensure optimum functionality. That can save you from the unnecessary expenses of purchasing a new one.
Despite their huge benefits in pool management, pool chemicals can be harsh swimming goggles causing them to degrade faster. I can't emphasize enough how a bad pair of goggles can demotivate or keep one's potential down.
Cleaning your swimming goggles isn't as complicated as you think. So if you are worried that you'll damage it, then this article is for you. I'll advise you to carefully go through this article for full details on how to do it.
4 Simple Steps on How to Clean Swimming Goggles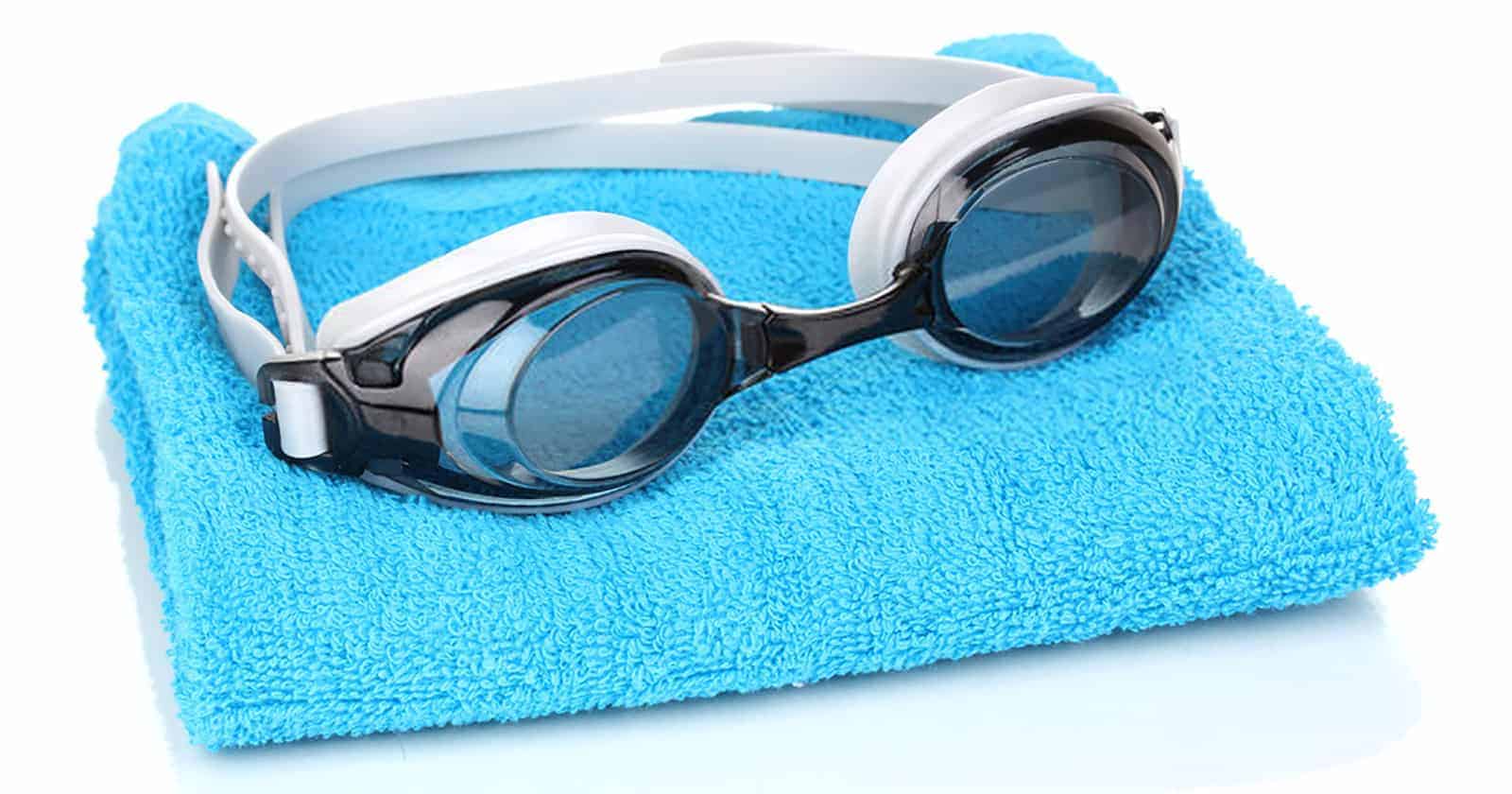 Dirty swimming goggles can impair one's vision underwater and increase the chances of fogging. Also, pool chemicals are known to corrode them. Cleaning your swimming goggles properly is the solution to avoiding such scenarios.
Maintaining your goggles prolongs its life span and saves the stress of shopping over again. You want to keep your swimming goggles as clean as possible, making them free of dirt, oil, and pool chemicals. Below are a few steps.
1. Rinse Properly After Use
Leaving chlorine to dry on your swimming goggles spell doom to the lenses and their straps, shortening their lifespan. Chlorine and other pool chemicals are not nice to swimming goggles, just like they are to microorganisms.
After every contact with pool water, you must rinse your swimming goggles. You may dip into a small bowl of clean tap water or run water over it from a faucet. Let the water reach the inside of the lenses.
Rinsing your swimming goggles properly strips chlorine off them rather than degrading the lenses and anti-fog layer. The elasticity of the straps and the efficiency of the gaskets are also preserved.
While rinsing the swimming goggles, never rub the lenses with your fingers or cloth. This is particularly important if your swimming goggles come with the anti-fog feature; else, you may damage them.
2. Wash if It Has No Anti-fog Coating
While most modern swimming goggles come with anti-fog coating, it is lacking in some. Therefore, if yours doesn't come with an anti-fog coating, you may resort to washing to remove dirt and eliminate pool chemicals.
Get a quality mild soap (or a good baby shampoo) and a soft sponge for the process. Soak up the sponge with the soap and wash the entire goggles.
Do not scrub but wash gently without neglecting the frame and strap(s). It should not take you more than four minutes. Afterward, gently rinse the goggles to remove the soap. Here's a useful video below.
See Also: How to Keep Swimming Goggles from Fogging Up
3. Air-Dry Properly
After rinsing your swimming goggles, you should take your time to dry them properly. It would be best if you air-dried rather than sun-dry to avoid damaging the gasket and strap. It must be put at a place with lesser chances of being scratched.
It should take less than an hour, even in humid conditions. Storing your goggles in your swim bag immediately after rinsing can damage them. It can cause bacteria, mildew, or mold to grow on them, damaging them further.
4. Cleaning With Vinegar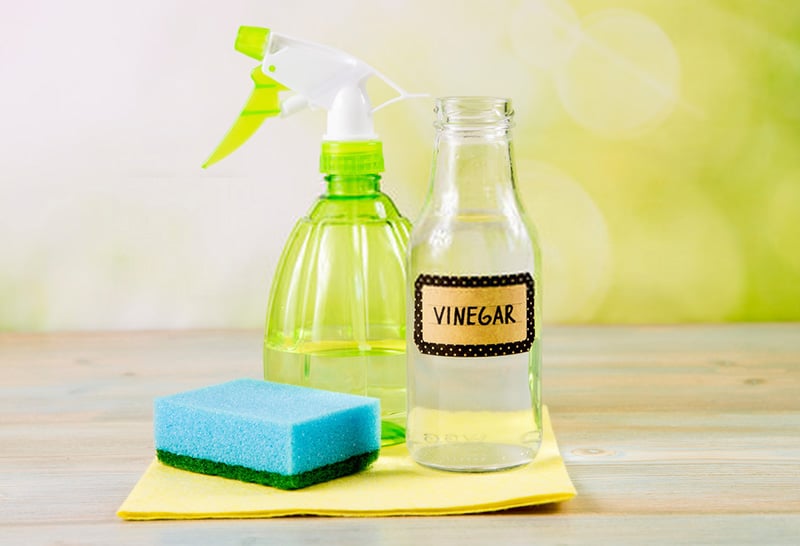 You can choose to clean your swimming goggles further with vinegar. Vinegar can help to remove excess dirt and oils with relative ease. Ideally, you should do this after rinsing your goggles as an alternative to washing.
You need a deep bowl that can accommodate your swimming goggles. Prepare the cleaning solution by mixing vinegar with hot water. Pour in hot water into the bowl, enough to submerge your swimming goggles.
Add five tablespoons of white vinegar to the hot water and mix properly. Then soak your swimming goggles (including the straps) in it for about two hours. Afterward, take it out and rinse properly before air-drying.
How to Keep Your Swimming Goggles From Catching Dirt?
Keeping swimming goggles clean also comes with keeping dirt and contaminants away from them. It would help if you still observed some post-cleaning processes. Here are a few ones I suggest.
1. Use a Protective Case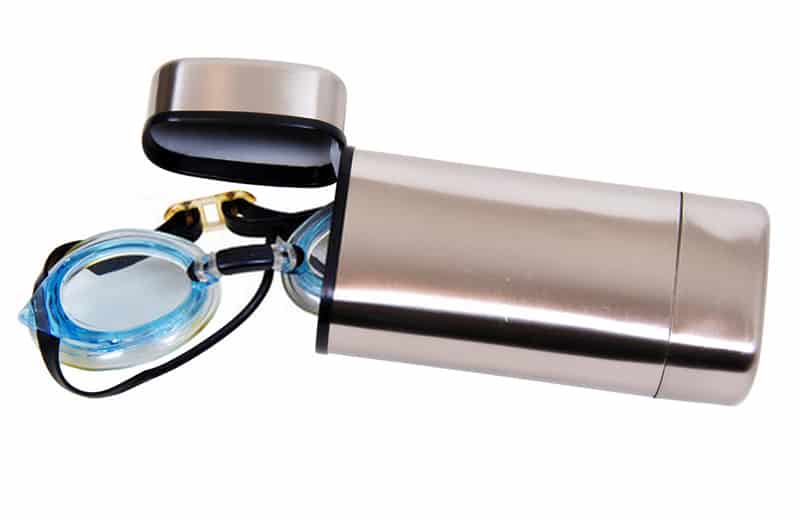 After drying your swimming goggles, always store them in a protective casing rather than throwing them in your swim bag. There are many cases and pouches available, so choose which suits your goggles.
Besides keeping out dirt, it can also protect your goggles from scratches and other mechanical damage. It makes it even easier to transport while preventing avoidable contact with oils and fingers.
2. Avoid Touching Its Lenses
Fingerprints on swimming goggles can be annoying. It is more like a contaminant to swimming goggles, leaving oils and residues behind. It can also lower the efficiency of the anti-fog feature; hence, never touch the lenses intentionally or mistakenly.
FAQs
Do you have questions on how to clean swimming goggles? Are you in need of answers? If that's a yes, you should consider checking my answers to some of the questions below gathered from the internet.
What Is the Best Way to Clean Swimming Goggles?
Rinsing your swimming goggles every time after swimming has to be the easiest way. However, the vinegar method is the best. It takes care of both dirt and harmful microorganisms. If you are looking for how to make your goggles clear again, consider the vinegar method.
How Long Should Swim Goggles Last?
Swim goggles last based on the intensity of usage. Of course, it will last longer if you use it once a week than every day. However, good-quality swim goggles should last six months or thereabout.
Can You Put Swim Goggles in the Dishwasher?
Never attempt to wash your swim goggles with a dishwasher or washing machine. It may develop scratches and other mechanical damages. What that means is a new pair of swimming goggles.
Conclusion
Maintenance is important for any swimming gear, and swimming goggles are not excluded. Cleaning your goggles is another form of care that should be taken seriously. Doing the cleaning process can help extend its useful life.
Swimming goggles get impacted by two main culprits are finger touches and pool chemicals. The steps discussed in the article are geared towards removing them effectively.
You might have to buy a new pair of swimming goggles if it's beyond just contaminants. By now, you should be able to clean your swimming goggles. Kindly share with this article other swimmers using the SM links on this page.
Do you still have questions you'll like to put across? Have you got any comments, opinions, or suggestions you want to share? Please forward them to me using the comment area on this page.